Are you dissatisfied with the resolution capabilities of your optical microscopes?


Would better resolution, depth of field and color contrast help your research?


Are you considering Confocal or Electron microscopes for better resolution?


Do you observe living organisms and need more resolution, yet non-destructively?

If you have replied positively to any of the above questions, then you should seriously consider using one of the SeeNano series of microscopes.
Want to know if
your samples
will look better under the SeeNano?

We invite you to put us to the challenge!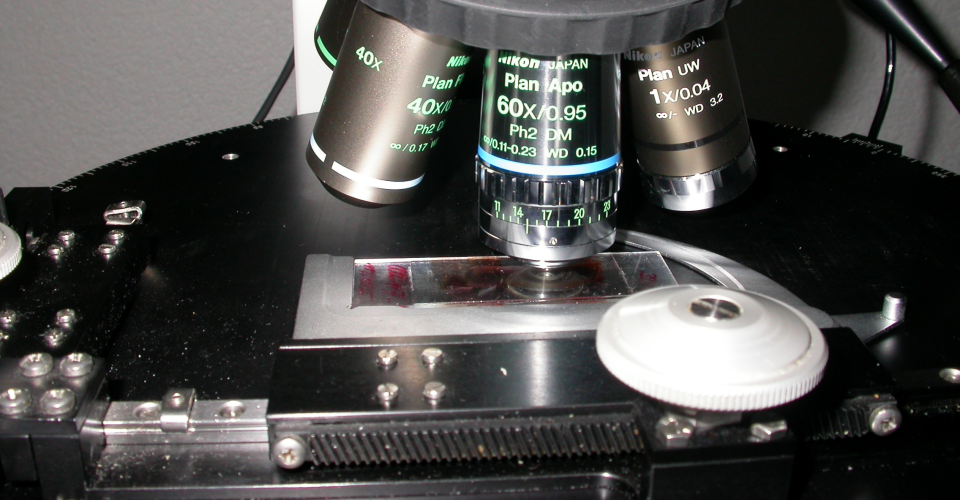 To take part in this challenge, please do the following:

Select one or more slides of the kind of sample you wish to see through the SeeNano microscope



Make the best possible

image(s) you can with your existing microscope system



Print two high quality copies of each image and sign them on the back

Write a full description of your sample(s) and provide us with details of what you wish to achieve


Send original slide(s), signed images, electronic copies of the images (if recorded on a digital camera) and the description to the following address:



Grayfield Optical Inc.

Freiburger Str. 17
50859 Cologne
Germany
6. Our engineers will examine your slide(s) under the SeeNano microscope and image the same parts of your slide
7. He will then print his images of your slides, sign and return them to you
Please note that we can only accept such challenges from labs and organizations who follow the above procedure.
This procedure is important as it allows us to better assess your needs and provide you with a side by side comparison of what is possible with your own samples.
If you have any questions on this procedure, please contact us directly.